Sauna KYLY takiej jeszcze nie widziałeś "prosta" i piękna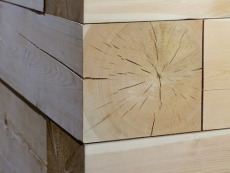 Sauna KYLY.
Autorem tego projektu oraz jego realizacji jest fińskie biuro architektoniczne Avanto Architects. Został on zaprezentowany na fińskich targach Habitare 2009, podczas to których odbywał się konkurs dla młodych architektów i projektantów. Projekt został uznany za najlepszy spośród 12 innych biorących udział w konkursie.
KYLY jest starym karelskim słowem i oznacza saunę lub kąpiel. Jak widać
sauna KYLY
zbudowana jest z długich masywnych kłód (logów) powiązanych ze sobą naprzemiennie na zakładkę. KYLY jest nowoczesną interpretacją tradycyjnej sauny.
Sauna to ważne miejsce dla Finów: to nie tylko miejsce do kąpieli, ale także okazja do odpoczynku i osobistego namysłu. Projekt ten, nie jest tylko realizacją samej sauny, ale łączy w sobie inne strefy związane z rytuałem kąpieli w saunie. Tak więc jest tu garderoba, prysznic, wanna do kąpieli i miejsce do wypoczynku. Cała konstrukcja jest rozbieralna i jeżeli byłaby tylko taka potrzeba to można ją przenieść w inne miejsce.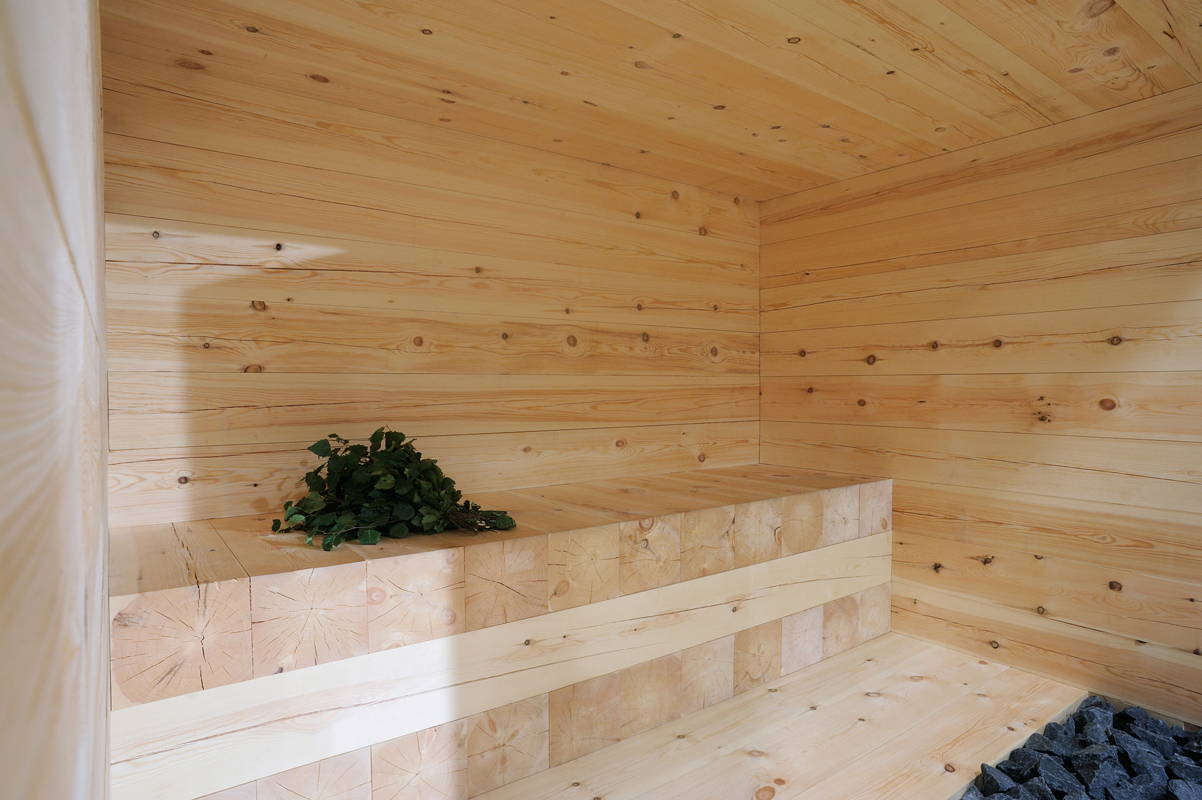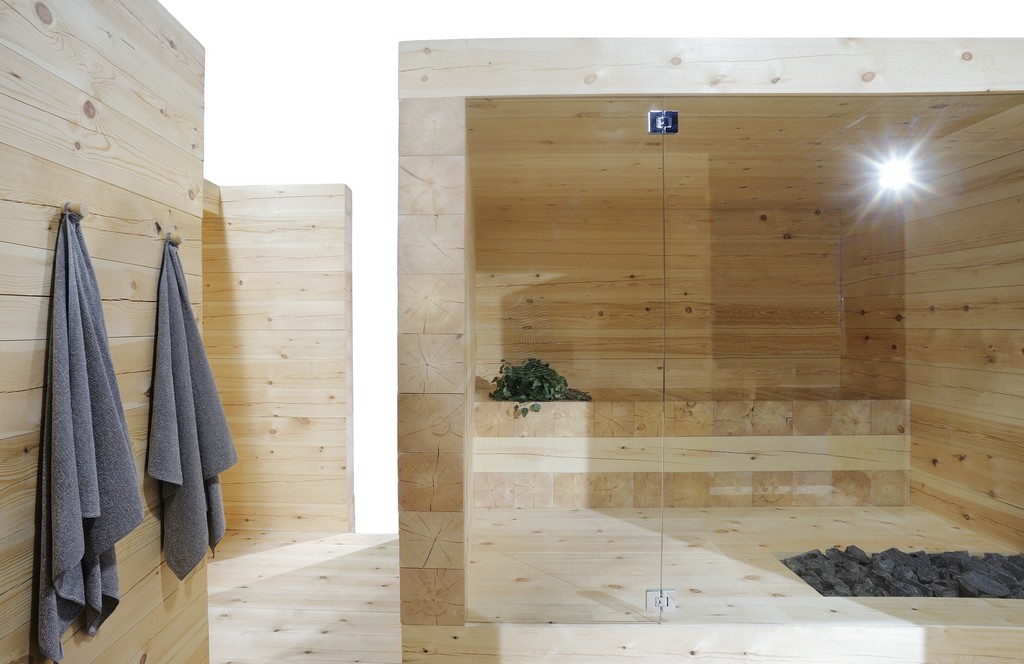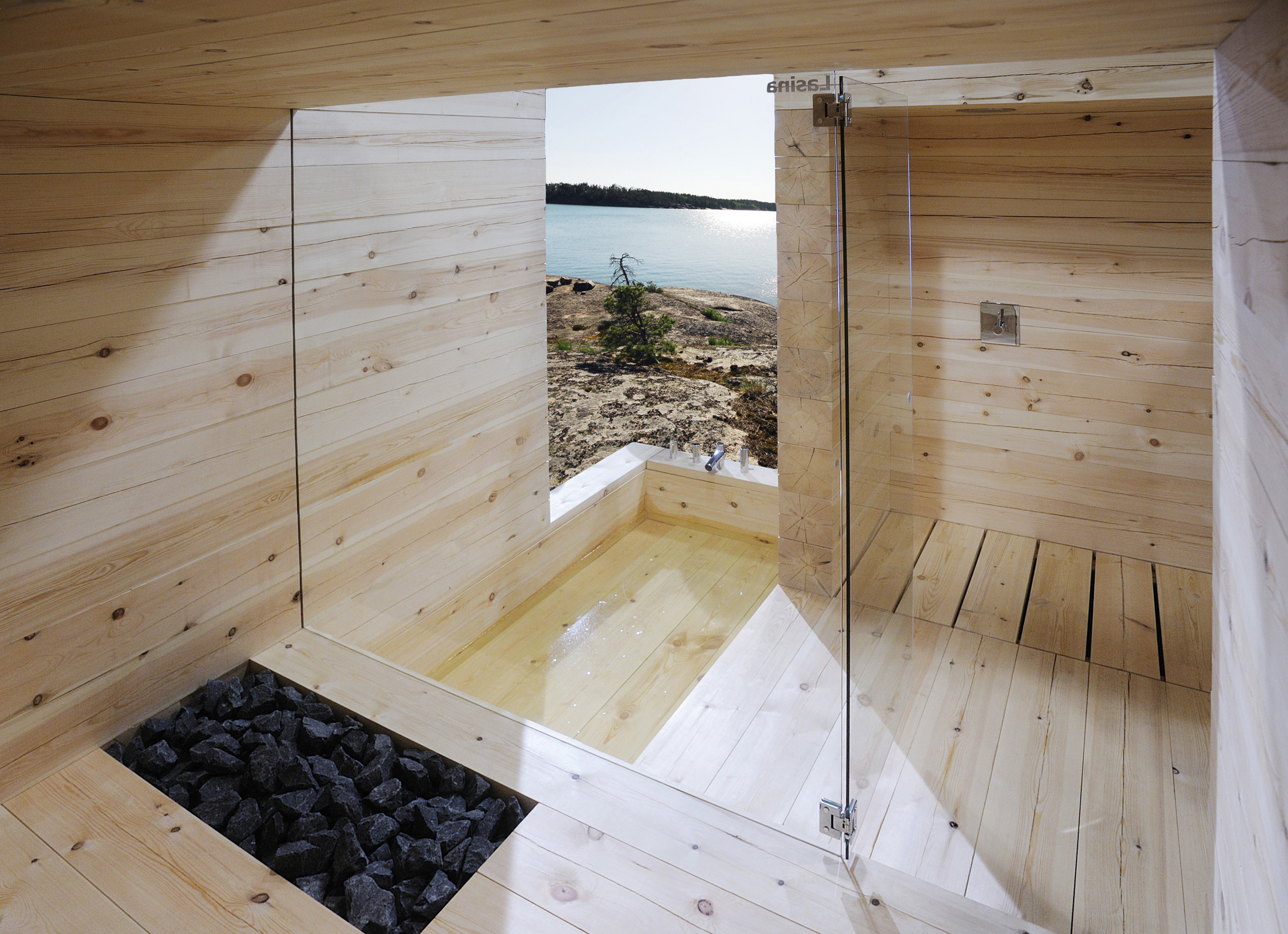 Sauna KYLY
z piecem do sauny
IKI
wykonanym na zamówienie.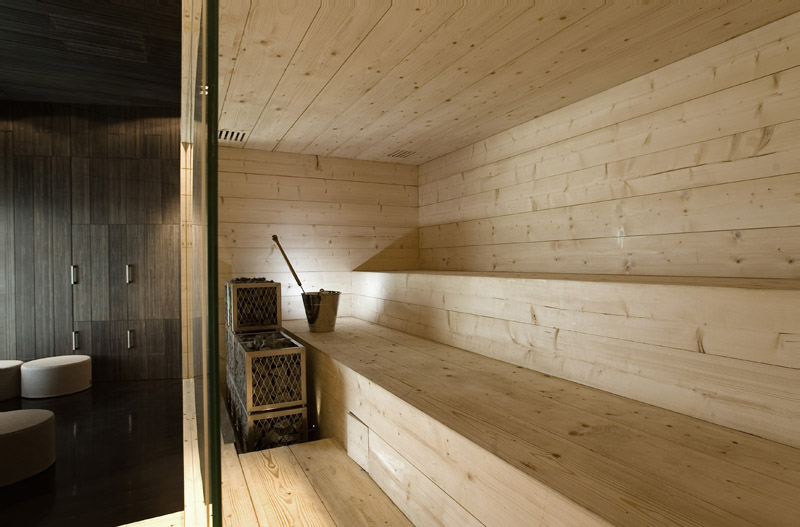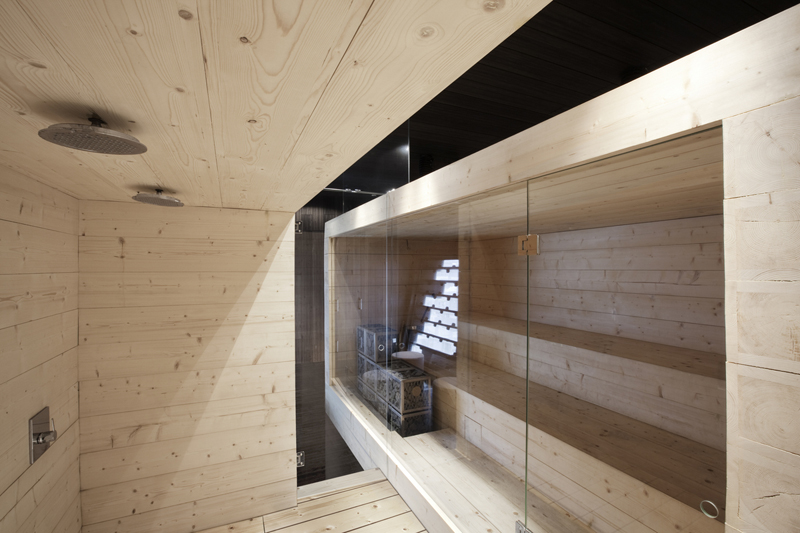 Bardzo podoba mi się ten pomysł. Uwielbiam proste formy i bardzo podoba mi się ten fiński design. Sauna prosta, ale w tej prostocie niczego jej nie brakuje i jest w pełni komfortowa. Naturalne ciepłe kolory surowego drewna dają wrażenie przytulności pomimo surowej formy i kanicatych, ostrych kształtów. Szlachetny minimalizm.
Często chcąc zbudować coś ciekawego, niepowtarzalnego i wręcz ekskluzywnego uciekamy się do nietypowych kształtów, nietypowych gatunków drewna, bogatego wykończenia i ekskluzywnych dodatków typu kolorowe oświetlenie na suficie, za oparciem, pod ławką i nie wiadomo jeszcze gdzie - niemalże choinka tylko bombek brakuje. A tu proszę
ekskluzywna sauna
powstała przy zastosowaniu prostych materiałów.
Masz swoje zdanie na ten temat. Koniecznie zostaw komentarz, napisz co o tym sądzisz.
Zódło artykułu:http://www.arthitectural.com/avanto-architects-ville-hara-anu-puustinen-kyly/
Czytaj inne artykuły z tej kategorii
Komentarze użytkowników